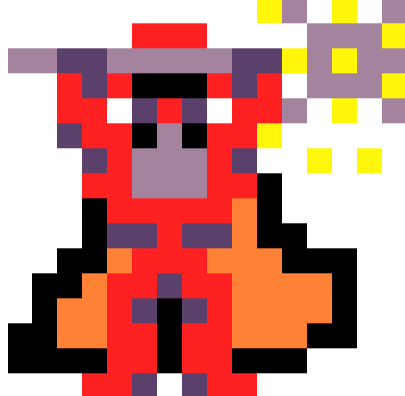 Revenge of LORD CALBOS
Hey so I just tried to load V 1.2 on my Meowbit and the enemy spawn rate was just TOO much for the little guy. I have edited the spawn rate and location for both Jainas and Shutas and have tested it on the Meowbit. I'm gonna leave the PNGs for 1.1 and 1.2 up as they run fine on the Makecode webplayer. I have taken down the UF2s beacuse Version 1.2 at one point caused my meowbit to crash and I don't want that to happen and possibly damage someone's meowbit so JUST the 1.3 UF2 file is now available.
MERCH!
I'd give these away if I could but this was the cheapest way to do it! If you like the game and want to support what I do buy a sticker!
Get your Calbos sticker here!
Files
arcade-Revenge-of-Lord-Calbos---V1_3---By-LTJ-Games.png
21 kB
Sep 20, 2019
arcade-Revenge-of-Lord-Calbos---V1_3---By-LTJ-Games.uf2
701 kB
Sep 20, 2019
Get Revenge of LORD CALBOS